Sustainability
Sustainability is very important to us. Our understanding of sustainability is best described by the diagram below: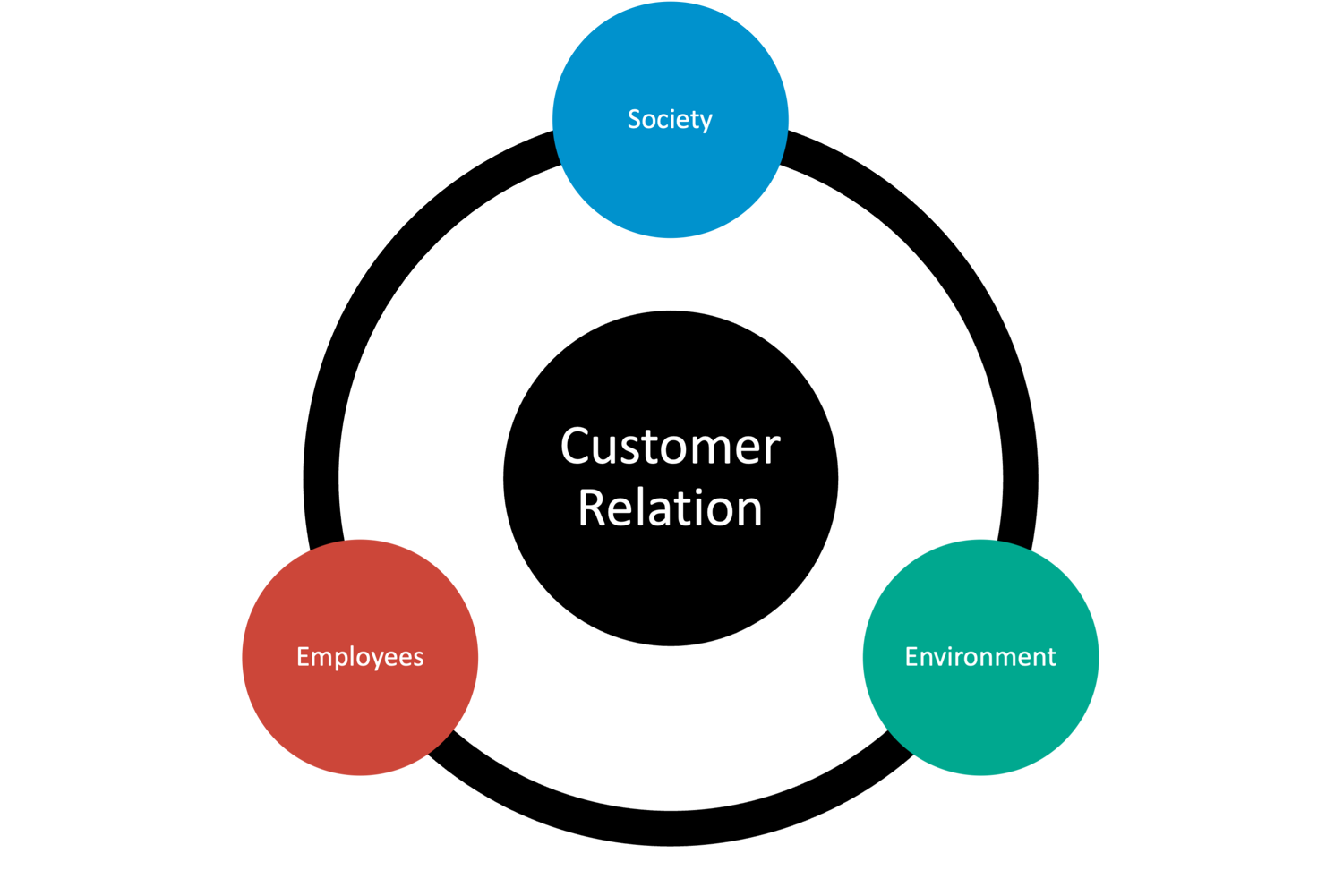 Customer Relationship
We strive to create and sustain long-term customer relations. This is achieved by our passionate consulting services, customer-centric approach, focus on quality, continuous education & training, fair pricing, humour resp. enjoying what we do and having an after work beer together from time to time.
Environment
We deeply care about our environment. Climate change affects us all. We contribute towards the environment by avoiding or reducing CO2 emissions. This is achieved by travelling with the public transport, purchasing sustainable products and services, utilizing office space heated without emitting CO2, using IT infrastructure as long as possible and other situational measures. In order to address past and residual CO2 emssions we regularly donate to the Swiss startup Climeworks which specializes in sustainably removing CO2 from our atmosphere.
Society
We support equal opportunity in our Swiss society within our day to day business. Employees receive encouragement and support when engaging in charitable work. We enable our employees to balance work and family life. In our projects we promote and enable an accessible digitalization for everybody.
Employees
Our employees benefit from outstanding working conditions. This includes social insurance, pension provision, education & training, flexibility and personal development.